Water Damage and Mold Removal in Big Rapids/Fremont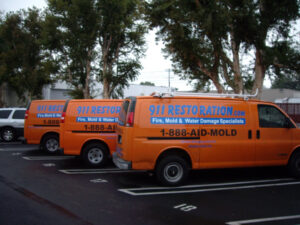 Fremont is a charming city known for its many parks and trails. 911 Restoration in Big Rapids/Fremont is proud to serve our neighbors with fast, affordable water damage restoration. 
No matter how careful you are, water damage unfortunately happens. The cause might be a burst pipe, leaky roof, or flooding. When you see water damage in your Fremont home or business, call 911 Restoration Big Rapids/Fremont immediately. We are the Fresh Start  24/7/365 water damage restoration team near you. 
Water damage and removal are only part of our many property emergency services. Our licensed, bonded, and insured technicians are certified in their area of specialty, including:
911 Restoration in Big Rapids/Fremont is a locally owned and operated business that is backed by 35+ years of experience from a nationwide restoration leader. No problem is too small or too big for our friendly, trained professionals to solve. We accept all insurance carriers, and always offer a free visual inspection for property owners only before we begin any work. 
Call 911 Restoration Big Rapids/Fremont today for a free estimate or insurance consultation.
Can You Really Rid Your Property of Mold?
Mold is a stubborn menace that usually follows water damage. Mold grows in damp places and is difficult to remove completely. 911 Restoration Big Rapids/Fremont has IICRC-certified mold experts who carefully inspect every inch of your property. We use third-party testing to correctly identify the problem, then customize a cleaning and disinfecting solution. Our cleanup crew uses safe but powerful microbial products to eradicate mold from your home or business. 
911 Restoration in Big Rapids/Fremont is certified by the Environmental Protection Agency (EPA) and follows protocol by the Centers for Disease Control and Prevention (CDC). Your safety — and the safety of our team members — are a priority in everything we do. 
Complete Restoration Service with a Fresh Start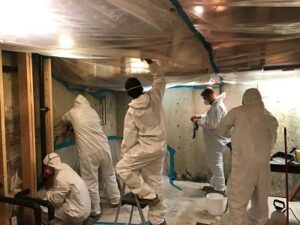 We understand that it is stressful to see your property affected by water damage, mold, fire, or smoke damage. Our highly-trained and compassionate restoration team wants to make your life as stress-free as possible. We obtain the necessary information from your insurance company and follow their specifications so that you receive the insurance benefits you deserve. 
Our fire and smoke damage restoration services include soot and ash removal. 911 Restoration Big Rapids/Fremont uses soda blasting to clear away stains and smoke from your walls, furniture, and even dishes. We don't mask the odor, we get rid of it permanently. You might have a hard time believing that we rejuvenate your property to better-than-new conditions, but that is our Fresh Start commitment. 
You deserve a water damage, mold removal, and fire damage restoration contractor that treats your property with care. 911 Restoration in Big Rapids/Fremont provides certified property restoration near Fremont and throughout the area. 
911 Restoration of Big Rapids/Fremont is located at 14585 220th Ave, Big Rapids, MI 49307. We're available 24/7 – call us at (231) 259-4111.
Serving the communities of Howard City, Newaygo, Fremont, Big Rapids, and surrounding areas.