Water Damage and Mold Removal in Big Rapids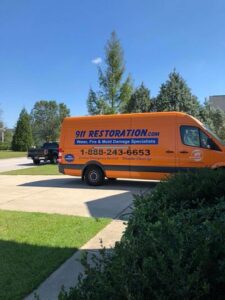 "You'll love it here!" is on the official website for the city of Big Rapids. Our water damage and mold removal specialists at 911 Restoration Big Rapids/Fremont love working, living, and enjoying life in this beautiful city. 
When your residential or commercial property is flooded, affected by mold, or damaged by fire and smoke, call 911 Restoration in Big Rapids/Fremont. We answer our phone 24/7/365 and arrive within 45 minutes, ready to resolve your property emergency. 
911 Restoration Big Rapids/Fremont is a locally owned and operated business. We are backed by a nationwide restoration leader with more than 35 years of experience. Our highly-trained technicians adhere to the highest standards of cleaning and restoration. When our IICRC certified staff is finished, your rejuvenated property looks and feels better than new — that's our Fresh Start promise to you. 
Call 911 Restoration Big Rapids/Fremont for water removal, mold remediation, and fire damage restoration. We accept all insurance and even take care of the paperwork for you. Let us relieve your stress when your property is affected by natural or manmade emergencies. 
We Are Your "Rapid" Restoration Choice
911 Restoration Big Rapids/Fremont lives up to the name: we offer fast, same-day service for water damage, mold removal, sewage backup cleanup, and fire and smoke damage. Every second counts when water seeps into every nook and cranny of your property. 
We begin your water restoration with a free visual inspection for property owners only. After we answer your questions and you understand our process for restoring your home or business, we begin with water extraction. 911 Restoration in Big Rapids/Fremont uses powerful, state-of-the-art extractors, dryers, and dehumidifiers to remove every last drop of damaging water and moisture. Throughout this process, we keep you informed and gladly address your every concern. We're not finished until you are 100 percent satisfied that your property looks and feels better than new. 
Water remediation must be performed carefully, or there is a high risk for mold. Mold spores fly in and settle into damp places. The most likely areas on your property for mold growth are in places where there was water damage from a leak, burst pipe, or flooding. 
We Offer Expert Mold Remediation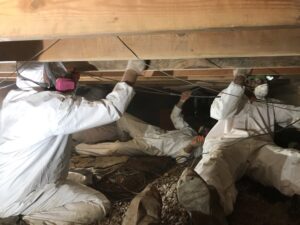 Mold is a threat to the beauty, safety, and value of your residential or commercial property. Mold is challenging for property owners to safely remove on their own. Breathing in mold spores leads to headache, congestion, and potential sinus problems. Individuals with asthma or mold allergies are particularly vulnerable to illness from mold exposure.
911 Restoration in Big Rapids/Fremont is a certified mold removal specialist. We use third-party testing and make sure that your property's structure is safe and solid. Our mold removal team uses highly-effective cleaning agents and microbial products to not only get rid of mold, but to help ensure it does not return. 
Our customers return, however, and we are delighted to serve property owners near Big Rapids and throughout the area. 911 Restoration Big Rapids/Fremont is your one-stop solution for all property emergencies, from water damage to mold removal to fire damage restoration. Call our friendly team anytime, day or night, weekday or holiday. We are ready to deliver our Fresh Start promise for you.